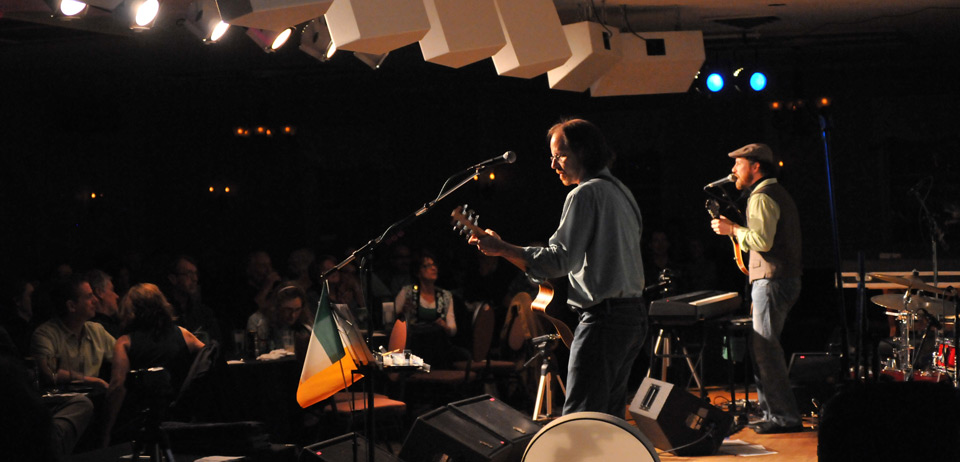 UPCOMING YOKE SHIRE PERFORMANCES

Friday, March 17, 2023 (St. Patrick's Day) 8 - 10 p.m.
Performance Style: Irish Pub FavoritesAdmission: $20 Advanced reserve seats ($25 at door if available)
"Yoke Shire know how to throw a St. Patrick's Day celebration!" declared Bill Copeland's Music News in their review of Yoke Shire's 2013 St. Patrick's Day performance at the Bull Run. If you have been lucky enough to catch one of Yoke Shire's sold out St. Patrick's Day performances at The Bull Run, then you know what all the excitement is about!
Grab your tickets now to celebrate St. Patrick's Day and enjoy a rollicking good Irish music performance from Yoke Shire! The Bull Run will be serving delicious food including a corned beef dinner special and they'll have plenty of Guinness on tap! Doors open at 6 p.m. for dinner.